After you are in your Dashboard, you can change your user info including resetting your Password. To edit your profile: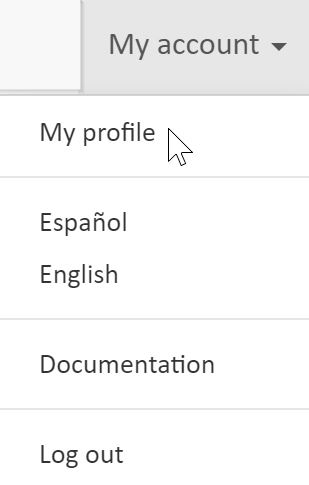 Click on My account option in the top bar
Select My profile
You will be redirected to your Profile page to edit your information. When you finish, click on Go to My Dashboard to return.