In your scenarios list you will see by default 3 scenarios, these are the higher ranking scenarios from all the available ones. But you can see more scenarios and add more scenarios to your list.
To See more scenarios, click on Show more scenarios button:
Clicking on Show more scenarios will add more scenarios available for you on the Scenarios list.
There are more scenarios available on our Store, some of them are free to use and other requires a payment. You can go to the Scenarios store clicking on Get other scenarios button: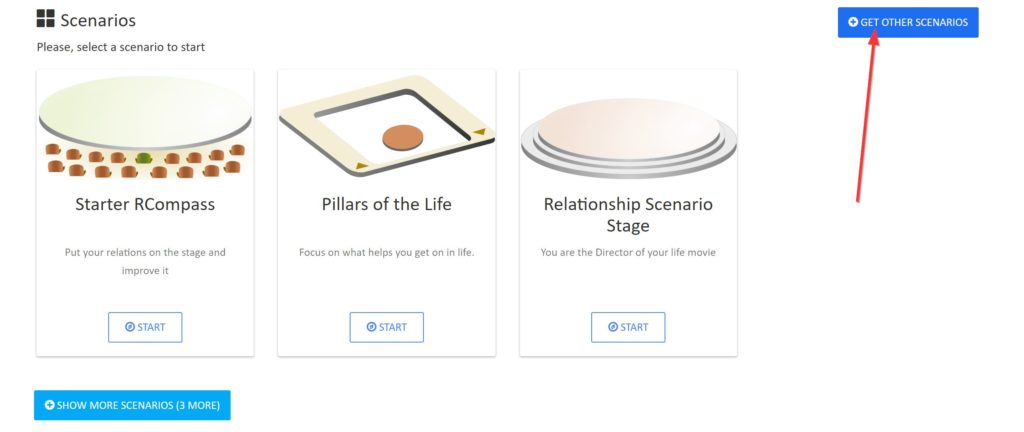 After the purchasing you will see the new scenario in your list.