You can import scenarios from files or old Rcompass version urls.
To import your files you should click on the Import button in your Scenarios list:

You can import the following files:
Rcompass file. The Rcompass file is the result of Exporting a a scenario. You can download an scenario as a file and then import it using this function. Also, someone else can send you a file and import it here or you can import here a RCompass file downloaded from Internet. See below the steps to follow.
Play of life file. If you use the app: https://app.playoflife.com and exports there an scenario, you can import it here as a relational map.
Old RCompass shared scenarios. This is a feature to bring old RCompass shared scenarios to the new RCompass version. If someone send you an URL before the current version (when there was not dashboard) then you need to use this option.
Importing a RCompass file
To import a RCompass file:
Click on the Import button
Click on RCompass file. It will show you a modal to select the file to upload: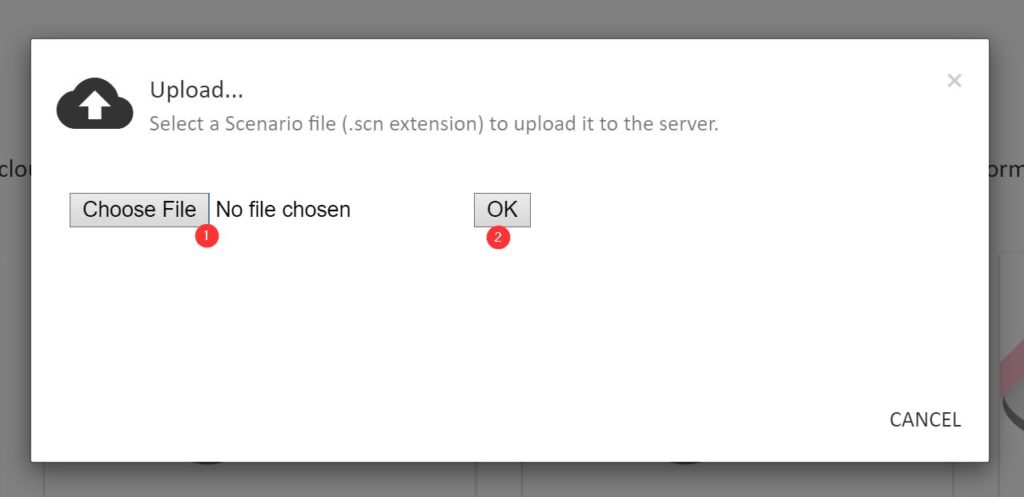 Then, follow the next steps:
Click on Choose file and select it on your computer.
Then click on Ok button.
The system will open the file and show you the saved scenario. Then if you want to stored it on your Scenarios you need to Save it.